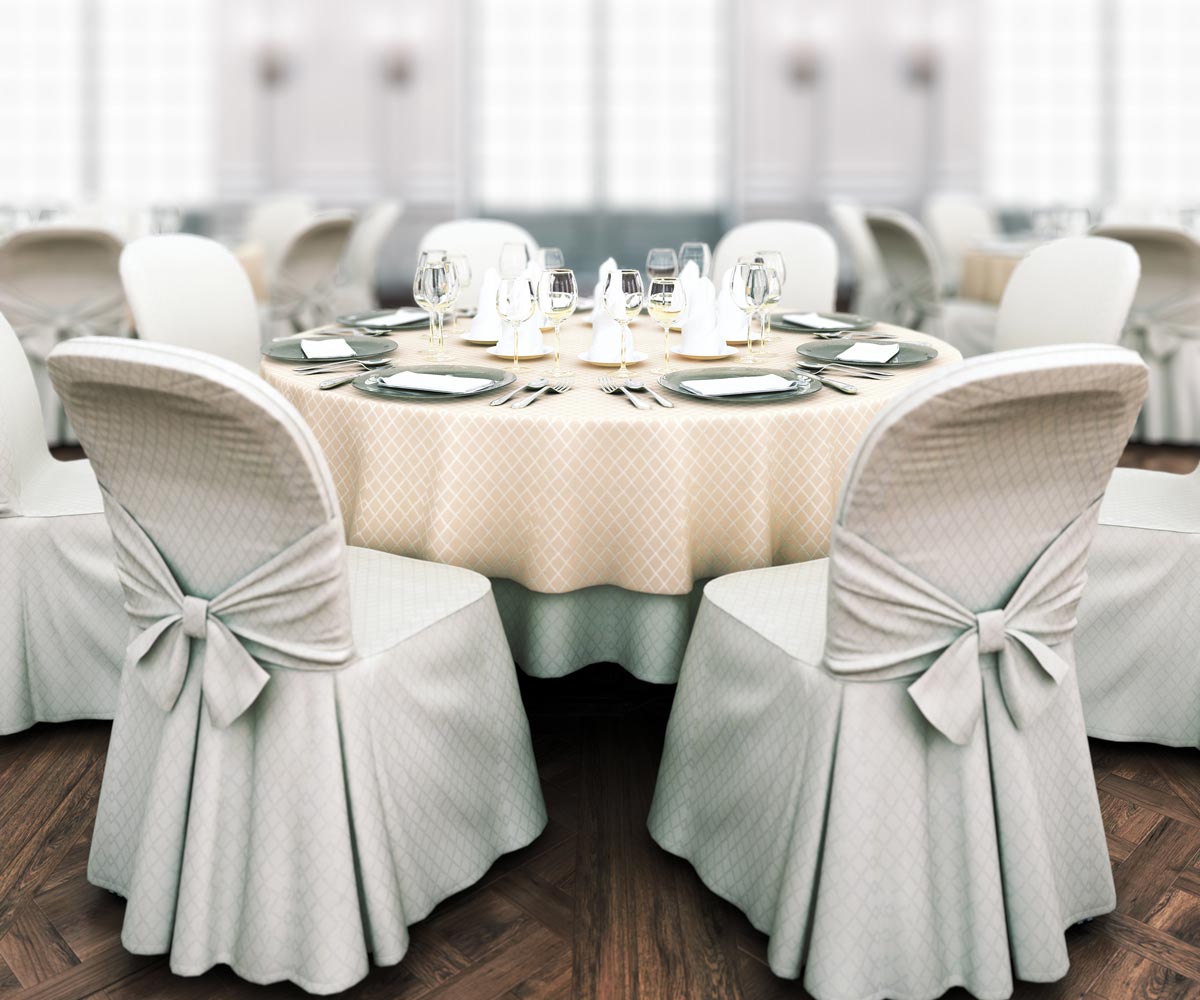 Software solution for perfect room, table and seating planning
From the boardroom meeting in the closest circle to a large event with a few thousand participants
The basis for every successful event is professional room, table and seating planning. With the software program TablePlanner® and its diverse possibilities you can plan every celebration and every event in advance and concentrate on the most important thing: your guests.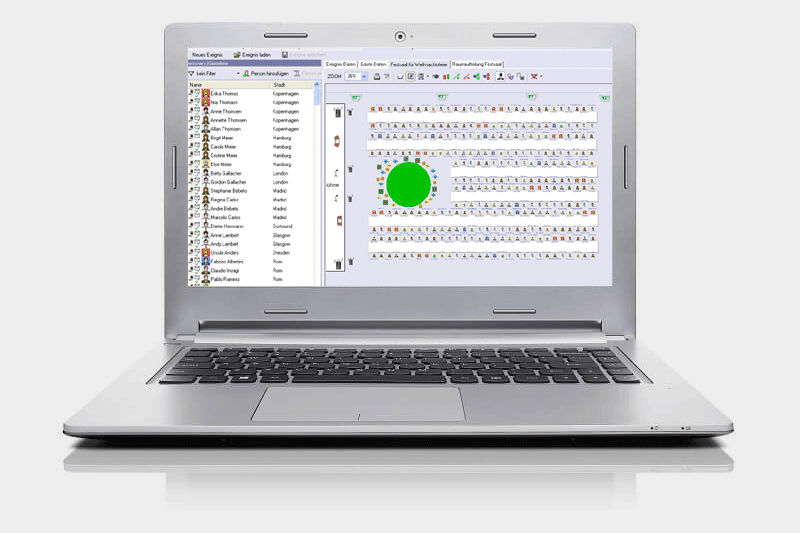 With the TablePlanner®, certain room situations can be simulated with ease.
On the left
On the top
you will find typical examples for weddings, dinners with friends, for garden parties or even for large events such as Christmas parties. The guest list is always present.
The TablePlanner
®
is aimed at private individuals and companies. With the current version, the following features are available:
Guest / participant management
Assignment of roles for guests
Better separate dream partners or guests?
From "Save the Date" to "Thank you"
Space design
Table shape design
Automatic placement of people
Lists and evaluation
Place cards, stickers, badges
Database interfaces
PDF printouts over several pages
Import / export of design templates
Cost planning
Ticket printing, admission tickets
Customizations
The TablePlanner® program can basically be installed on all Windows computers. It is multi-user. The program runs on Apple computers under Windows virtualization.
More about the range of functions